Who is PDS?


We, at Pro Data Services are committed to provide you with prompt professional service. We are interested in your satisfaction.
Pro Data Services specializes in these main areas:
Computer and network service, installation and support
Computer network system setup and maintenance
Assistance in getting you connected to the internet and maintenaning that connection, and training in the use of your browser.
System, hardware and software needs and requirements consultation.
Telephone cabling, jacks diagnostics and installation
Fiber intallations and service
Some additional things we do include:
Install ceiling fans
TV video cabling installations
Cable TV jacks
Home theater system installation and maintenance
Audio (PA) systems installation and service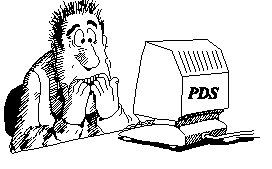 PDS site updates:
06/28/01: Site opened.
07/05/01: Information about our services added on THIS page.
08/27/01: Additional services offered by PDS added.
08/30/01: Pictures of some of our work have been added.
09/03/01: A list of references have been added on our Photos Page.

10/29/01: Services and Rates page added.

04/05/04: PDS is now refurbishing battery packs for cordless drills and other electronic stuff.
Welcome To PDS
We appreciate your interest in our services. PDS is committed to provide prompt quality service for you - the individual or for your office.

We specialize in the installation of Local Area Netork backbones. That is, we are the cabling technicians. We install catagory level 5 and higher cabling for your network. This backbone includes the outlet data jacks at each location for the connection of your computer terminal and, optionally, the patch panel for the Main Distribution Frame (MDF). Once this istallation is complete, you are ready to connect your computer equipment and use the network.

PDS tests each data line, from the patch panel to the outlet jack for proper wiring, continuity, polarity, and connections. We quarantee our installation of the cabling, jacks and optional patch panel to be in good proper working order before we turn the system over to you for use.

Telephone cabling is very often included in this work because it is less expensive to have both done at the same time. Often the telephone outlet jack in is very close proximity of the network data jack and both systems are setup in the same closet or utility room. As a result PDS can offer you a discount on the overall job if you let us spec both the data and telephone wiring.
We have included photos of our work on subsequent pages of this site. We offer links to other helpful sites, too.


Additional Information Needed?

For a bit of history, on PDS, please see the "About PDS" page.

You may have questions not addressed here, at this time. Please do not hesitate to e-mail us with questions or suggestions.
We like to hear from our prospective clients to help us to be able to provide improved service.

Thank you.

Send us an Email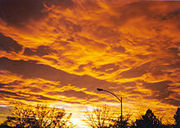 "As pretty as a picture"
We like to make our finished product as pretty as this sunset
Why not contact us?